Plan Your Stay
---
Reserve a room at Rocky's Retreat and your herd will enjoy their time with our dinosaurs.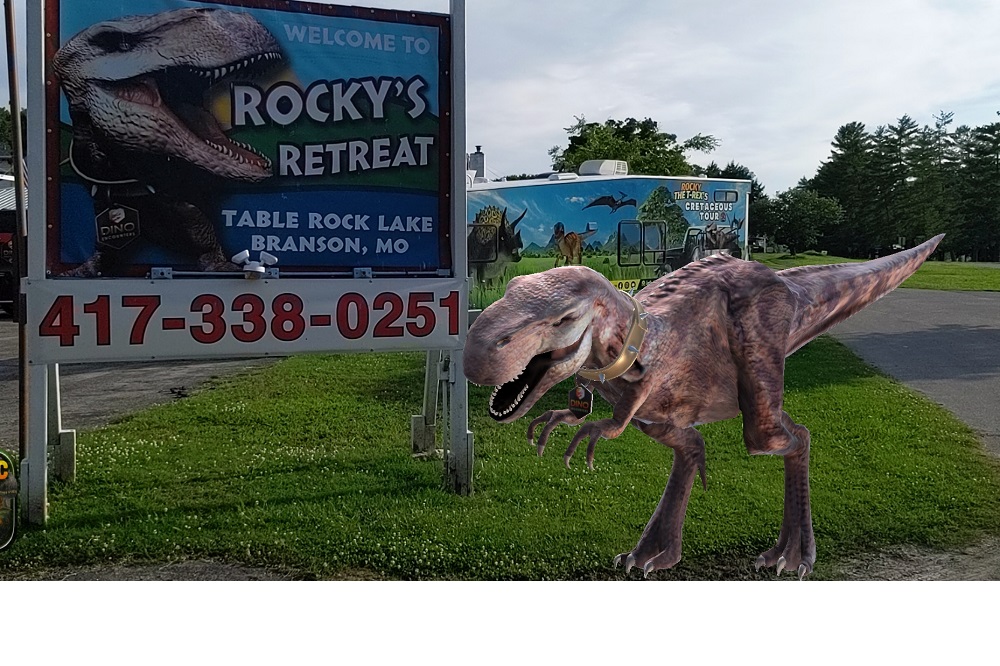 Check your herd into a world of adventure
---
Under our roof, the dinosaurs roam. From morning to night there are endless things to do at Rocky's Retreat to entertain every member of your herd.
The Dino Encounters Show
Ride Rocky's Friends
Visit Tinker's Fossil Skeleton
Swim in our Pool
Shop at the Mosastorus Bait & Tackle Dinosaur Emporium
Grab a bite at Chompers
Play in Rocky's Arcade
Tinker is visiting
---
Tinker, the most intact juvenielle T-Rex ever found is visiting Rocky's Retreat. Come see both dinosaurs and many others.
Most complete juvenile T-Rex skeleton
Discovered in North Dakota
About 16 Years Old
About One Quarter full size weight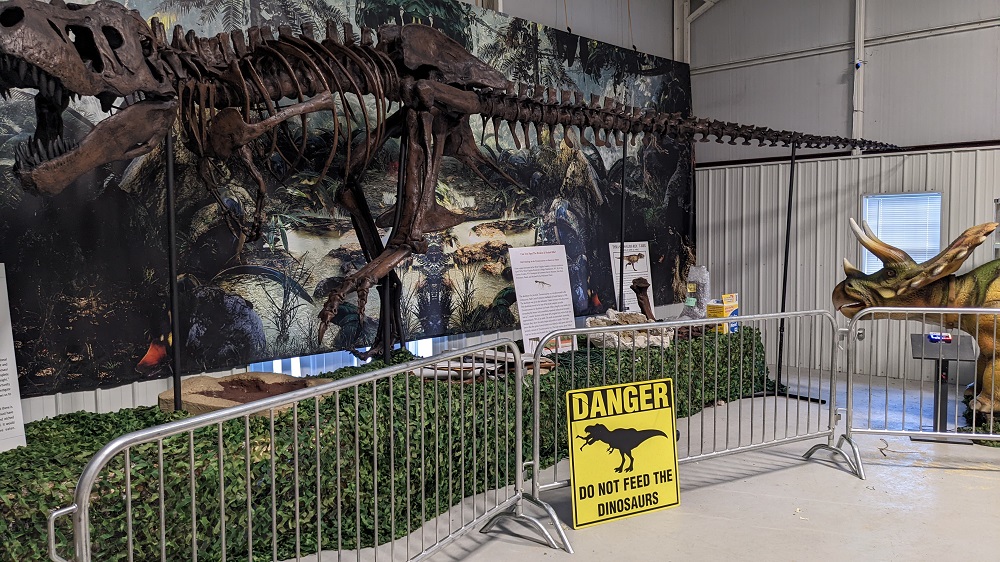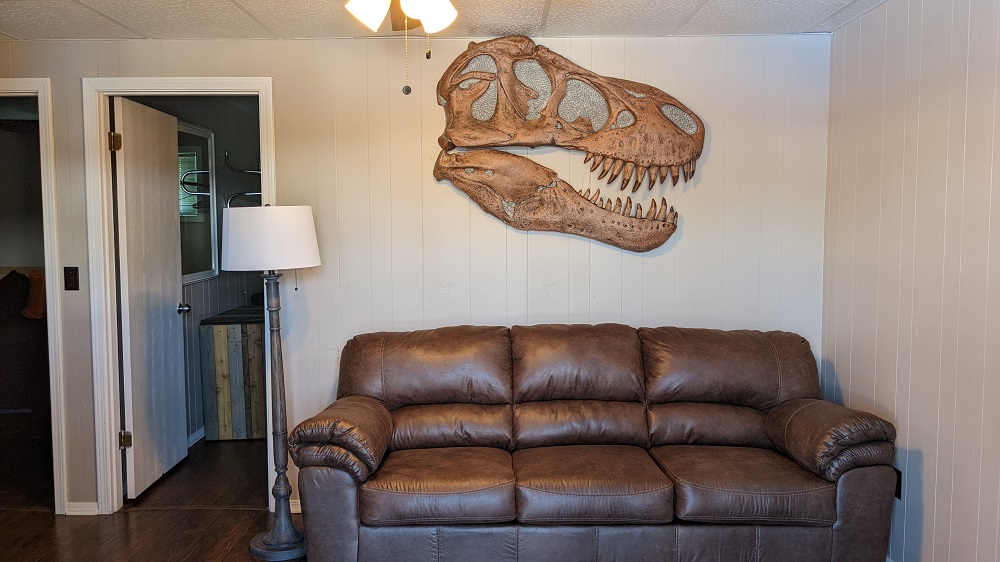 Every room is a museum
---
Every room is a museum at Rocky's Retreat. All the rooms have dinosaur themed decor, fossil replicas and interactive augmented reality artwork. Play our augmented reality dinosaur scavenger hunt and interact with life size dinosaurs around the retreat!
Arcade Games
---
Have fun playing in Rocky's Arcade. Rocky keeps his arcade air conditioned so you can escape the heat and enjoy the games.
Air Hocky
Batman
Terminator
Crusin'
Jurassic Park
and more...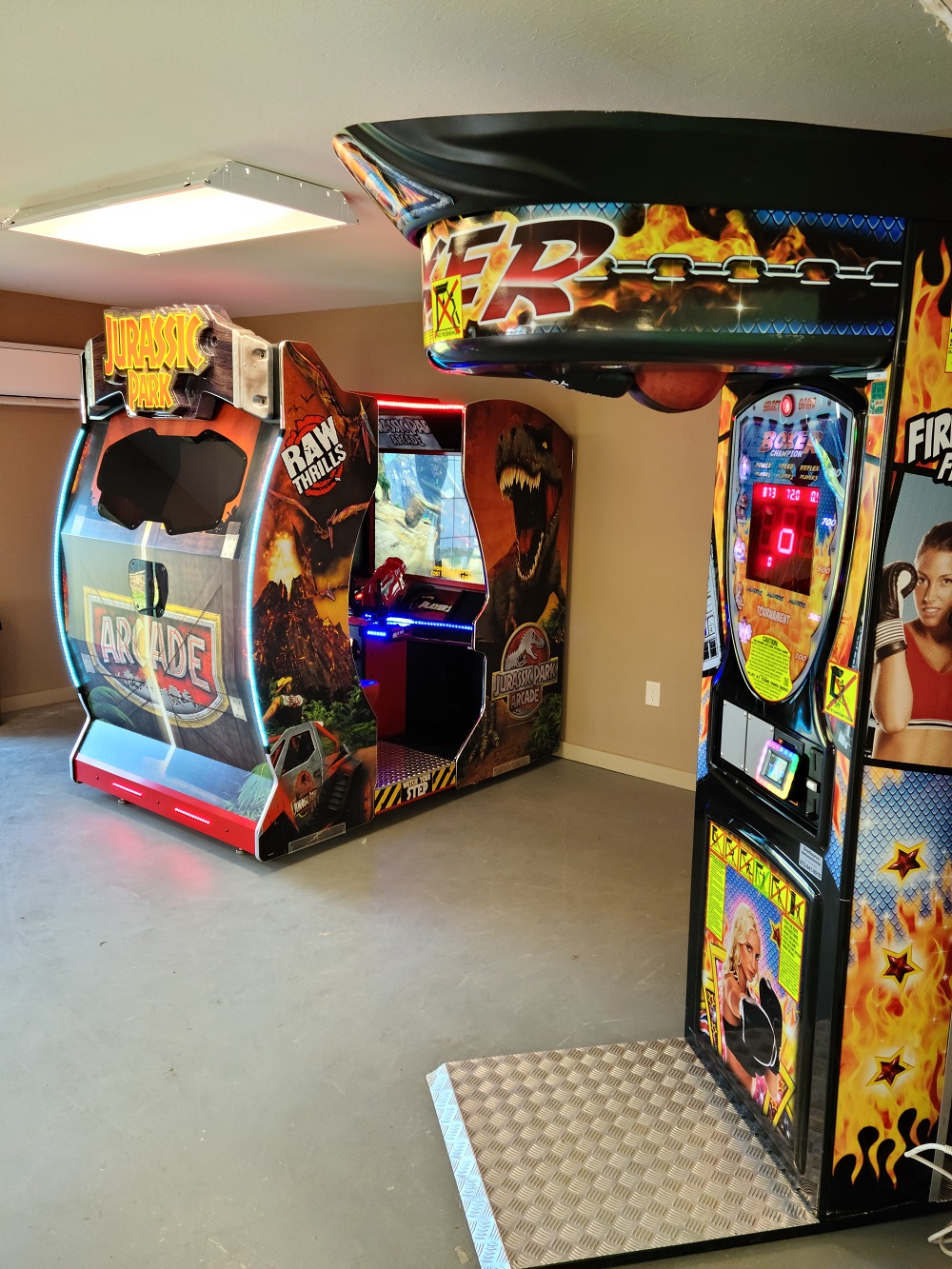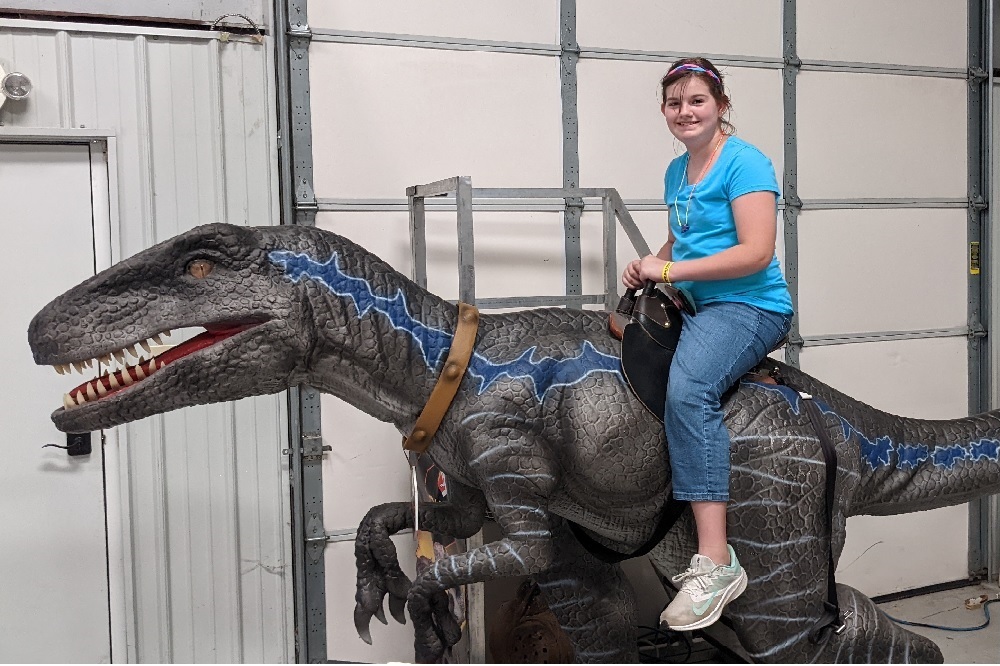 Ride the Dinosaurs!
---
We have several dinosaurs trained for rides. Try your riding skills out!
Tyrannosaurus Rex
Velociraptor
Triceratops
Brachiosaurus
What's happening at Rocky's Retreat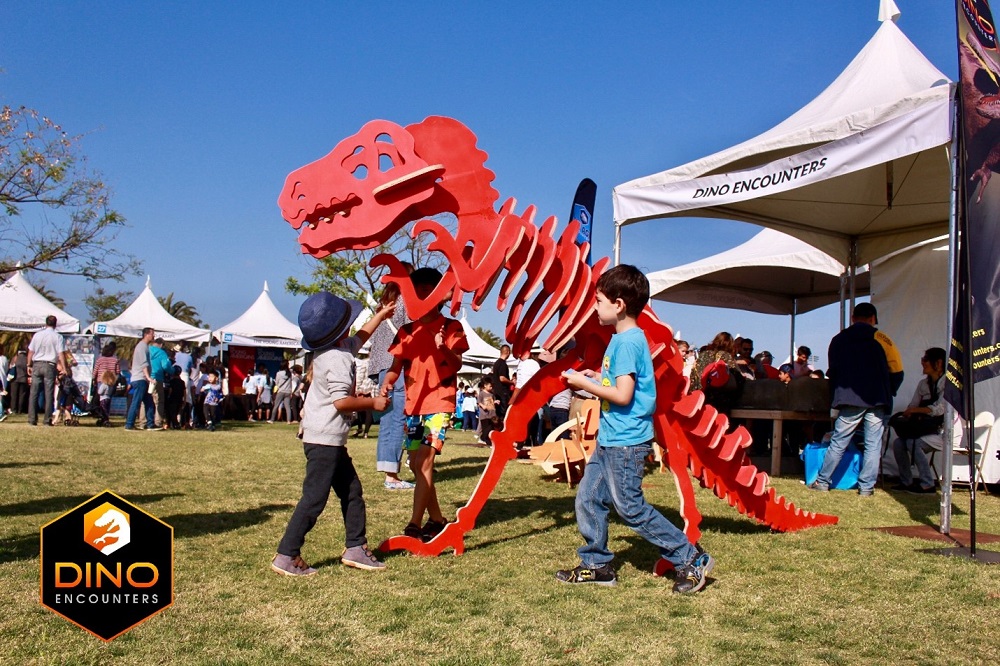 Activities
Free, fun and educational activities for the whole family to participate in.
Jurassic Genius Scavenger Hunt!
Character Meet & Greets! Meet Rocky the Trex, Razor a deinonychus, Bumpy an ankylosaurus, Simon a baby brachiosaurus and Scout our Triceratops. Our character have scheduled meet and greets throughout the day!
Scientific demonstrations
Puzzles - No matter what age, we have a fun dinosaur puzzle for you. Get a sense for the dinosaur anatomy by assembling one of our dinosaur skeleton puzzles.
Digs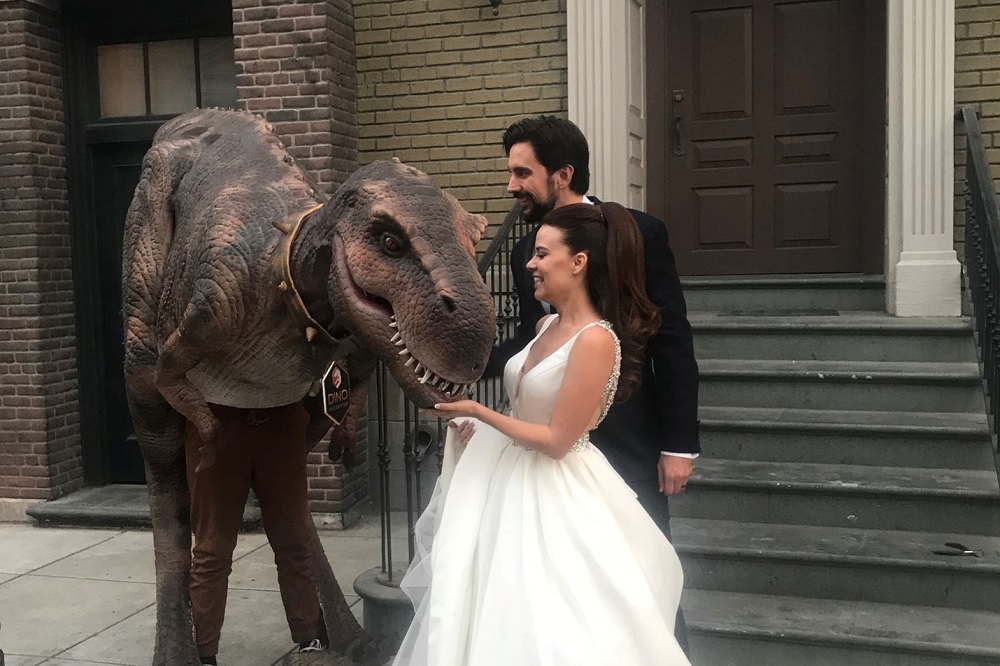 Events
Whether it is a birthday, baby shower, wedding, or corporate event, consider Rocky's Retreat as the perfect Cretaceous themed venue.
Take a look at some of our famous birthday party packages.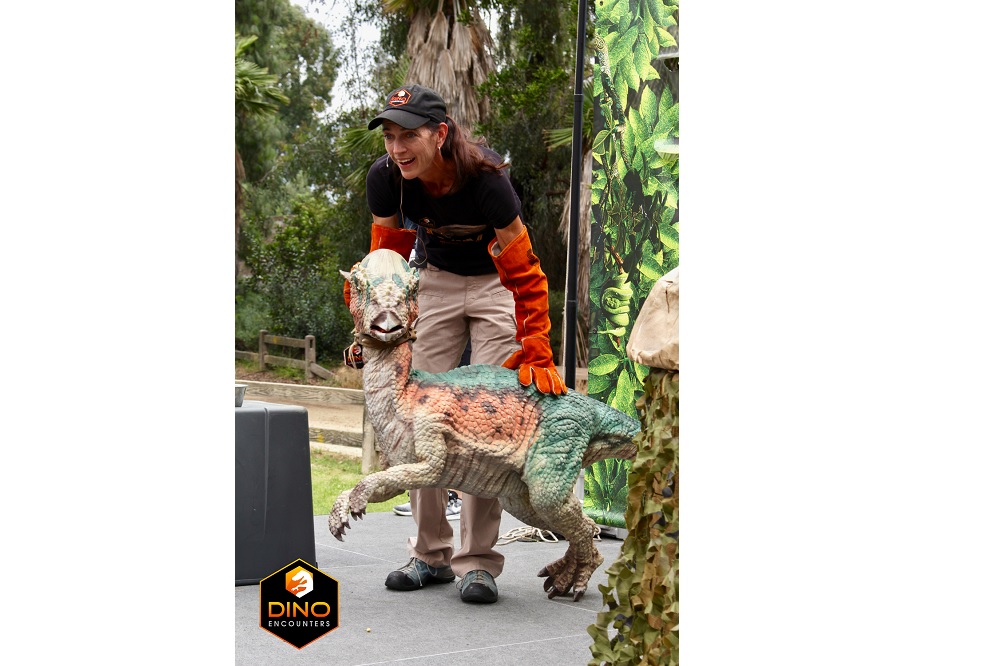 Entertainment
The Dino Encounters Show with Rocky the Trex - The Dino Encounters Show! Travel back in time 65 million years to the Cretaceous period! Children will get to meet and learn about five different dinosaurs that were all found in North America. Through the use of audience participation, realistic dinosaur puppets, music, humor and special effects, Dino Encounters teaches children about geological time periods, species adaptation, prehistoric environments, the scientific method, and much more! The audience will get to meet and interact with several life size, realistic Dinosaur puppets. Each show lasts 45 minutes to 1 hr and is tailored for the age of the audience prek-8th grade. All information creates a well-researched presentation that aligns with Next Generation Science Standards.
This show has been performed over 700 times at school assemblies, libraries, museums, zoos, churches, civic events, fairs, summer enrichment programs and camps throughout Southern California and across the country on a nationwide tour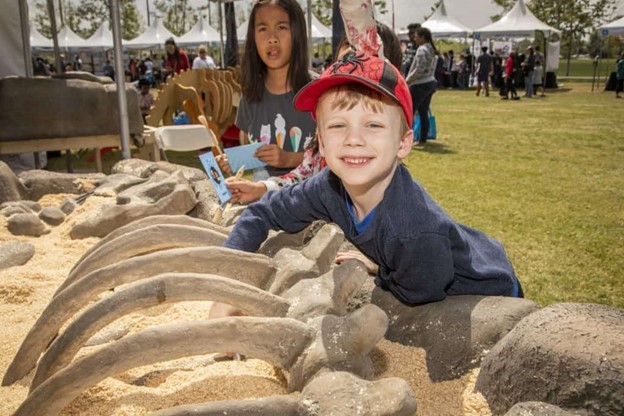 Education
Field Trips, School assemblies, Boy Scout and church groups. Our curriculum and hands on interactive presentations align with next generation science standards and Missouri Core requirements. In addition to the Dino Encounters 4.5 Billion years of earth's history, we have Ice Age Encounters, Mars Encounters and the Science behind Lewis and Clark.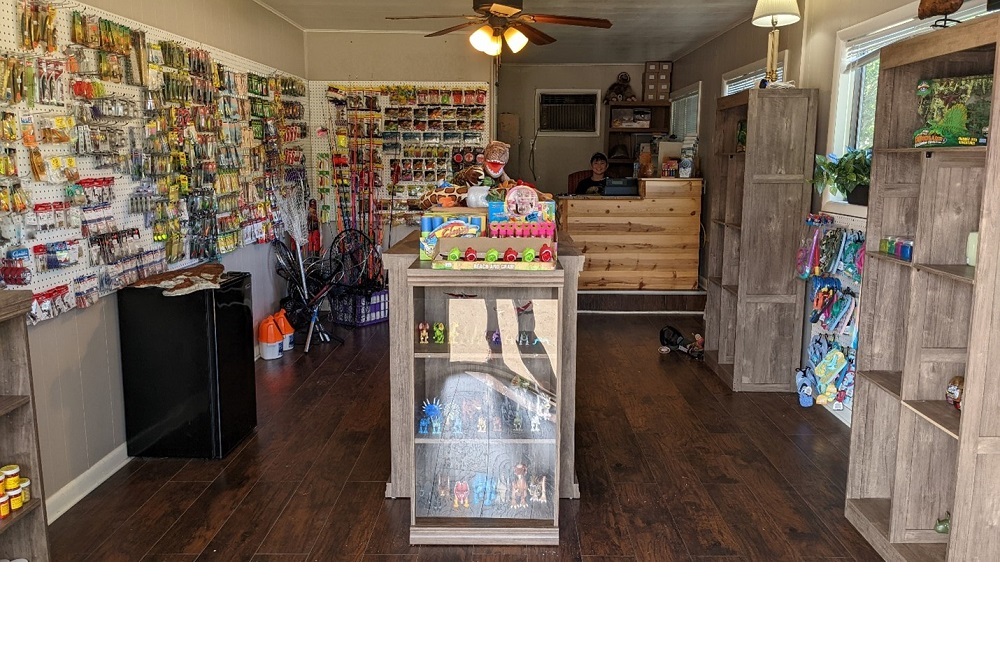 Shopping
Check out our Mosastorus Bait & Tackle Dinosaur Emporium! Are you looking for a unique souvenir? You'll find the latest dinosaur legos, toys, t-shirts, educational toys, and fossils to take home and enjoy as well as the best stocked fishing supplies in the area.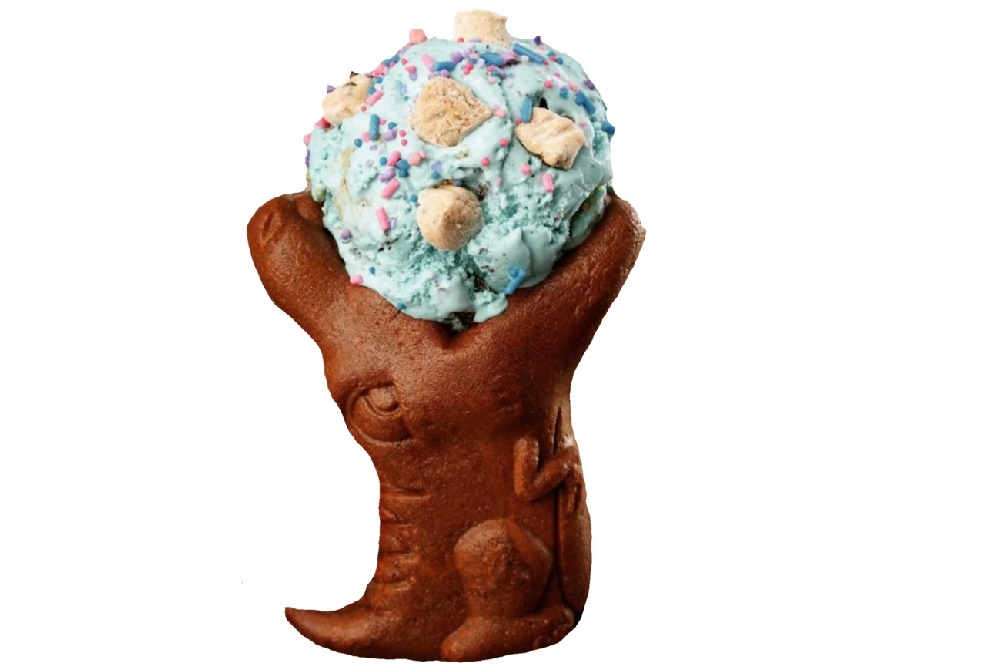 Food
Got a T-Rex size appetite? For breakfast, lunch, dinner and desert, CHOMPERS are dinomite dinobites! Try our Chickenuggetsaurus and our gourmet ice cream!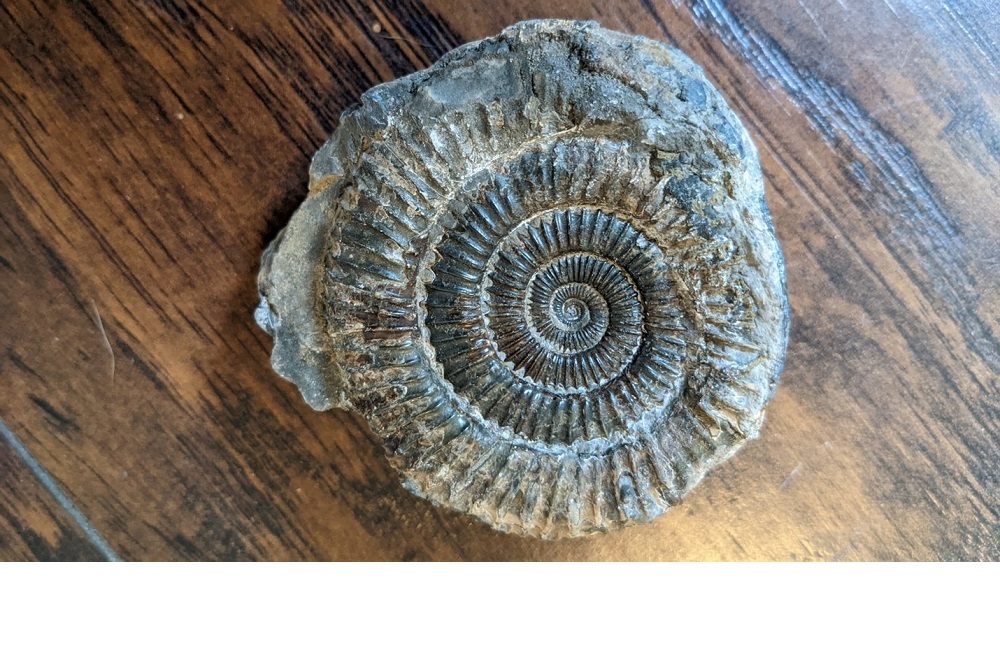 Fossil Excavations
Do you dream of being a paleontologist? Have you ever wondered what it would be like to find a real fossil? Now is your chance to dig for a real fossil and keep what you find! These fossils are imported from the Jurassic Coast of England and are dated to be approximately 150 MYA!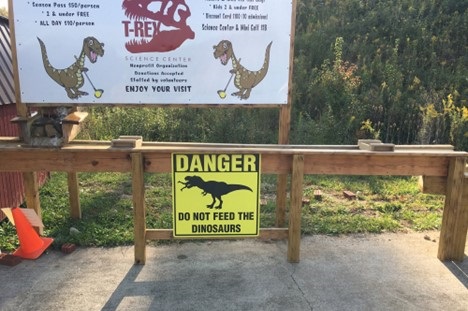 Sluice- Discover Fossils, Gemstones, Minerals And More
Visit the Bone Yard and put on your paleontologist hat and sift through pay dirt for fossils and minerals. Will you be the lucky scientist to find a raptor claw or piece of T-rex tooth?. Take your collection home in a keepsake bag, complete with an identification card. Start your fossil collection today.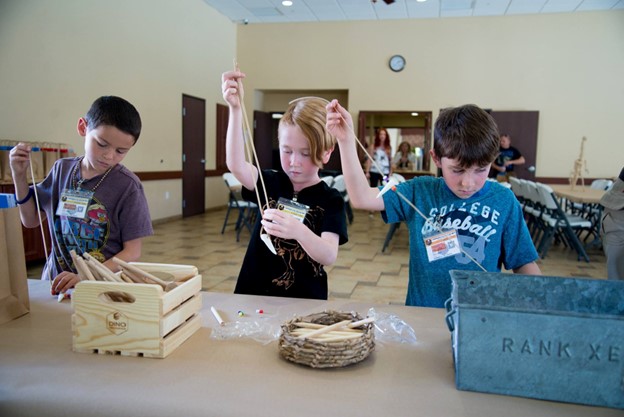 Crafts
Learn about the different fossilization processes or make a dinosaur tooth necklace.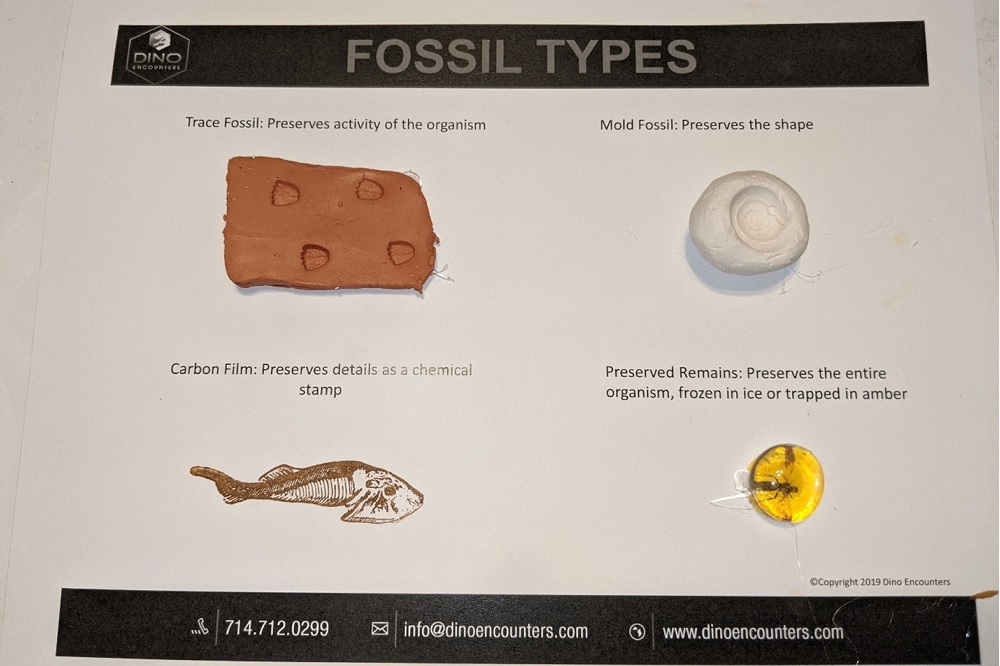 Fossil Types
Learn about the different fossil types.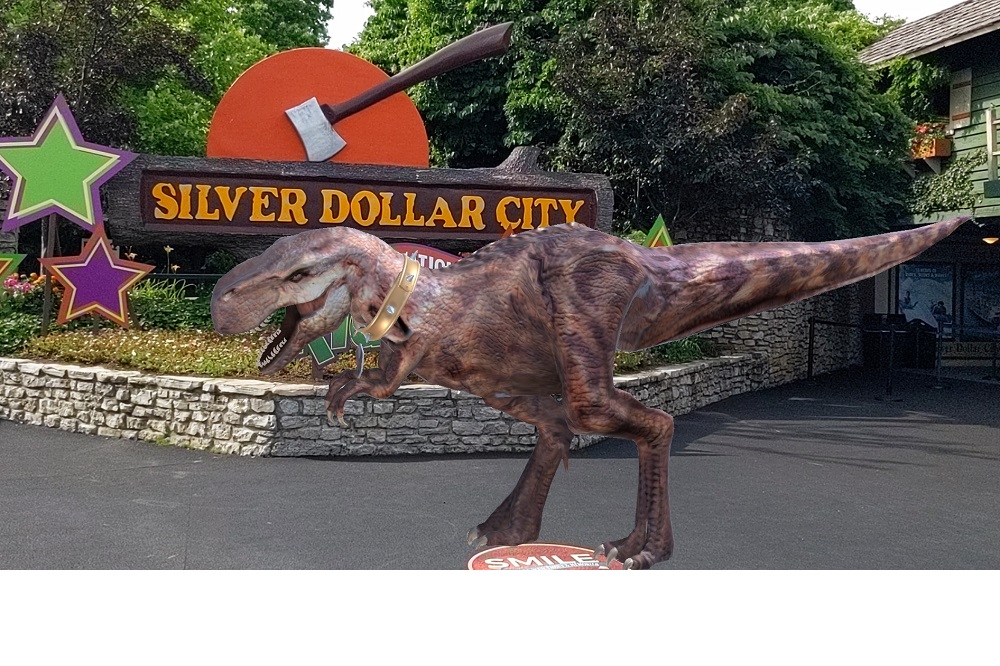 Nearby
Table Rock Lake
Silver Dollar City - Two Miles (no traffic!)
Indian Point Marina - 500ft
Indian Point Campground
Branson
Rocky's Retreat is just two miles south of Silver Dollar City. The largest family owned amusement park in the country complete with roller coasters, water rides, shows, caves, crafts and family dining. In addition, we are less than 500 yards from the famous Table Rock Lake Marina which offers some of the best boating and fishing in the country. Throughout the peninsula are several hiking and nature trails with an abundance of wildlife.
Location
---
Rocky's Retreat
96 Myrtle Lane
Branson, MO 65616
(417) 338-0251